An incredibly quick reaction to a surprise Budget announcement.
Complicated
Partnership is a large UK firm that does one thing well: pensions. Giving retired people with varying life expectancy the best guaranteed income in retirement, using data-driven annuities. So when Chancellor George Osborne announced the surprise end of annuities in his Budget, it gave Partnership – and financial advisers – a big headache. Having worked closely with Partnership for a few years and built up a close working relationship, we were able to help. Fast.
Simple
Within 48 hours, we had a national press and digital campaign running showing why Partnership's data-enhanced annuities were still right for many consumers. It was clear, but also fun – and the start of an impassioned campaign to support advisers, cut through the noise and tell the truth about annuities. Further campaigns reinforced annuities as the only way to guarantee an income for life in retirement and introduced Partnership's game-changing ERA.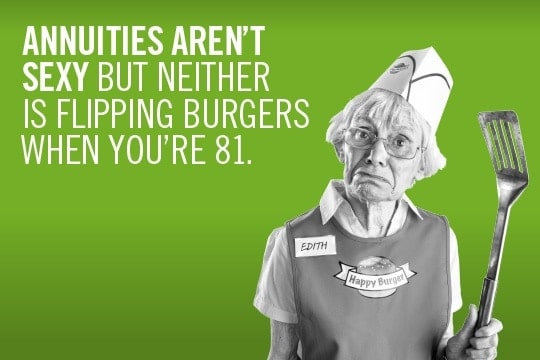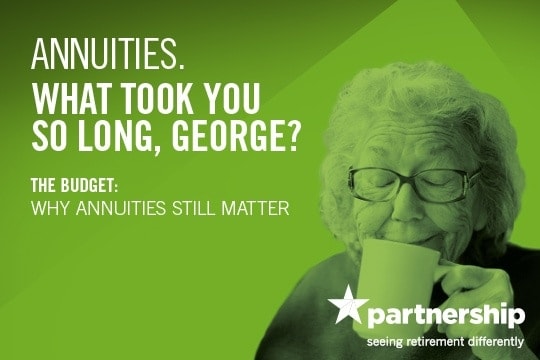 Results
As part of our integrated approach we've produced video content, online tools, social media and event support; all designed to counter uncertainty in the market. Throughout the entire campaign, Partnership's brand has continued to shine through as the result of a humorous, character-led approach. Advisers and even competitors love it. Judges at the Money Marketing Awards 2015 did too, giving it Gold for Best Adviser Campaign – since then the campaign has gone on to win further awards including a global Midas.