Bringing some tongue-in-cheek humour to retirement funds.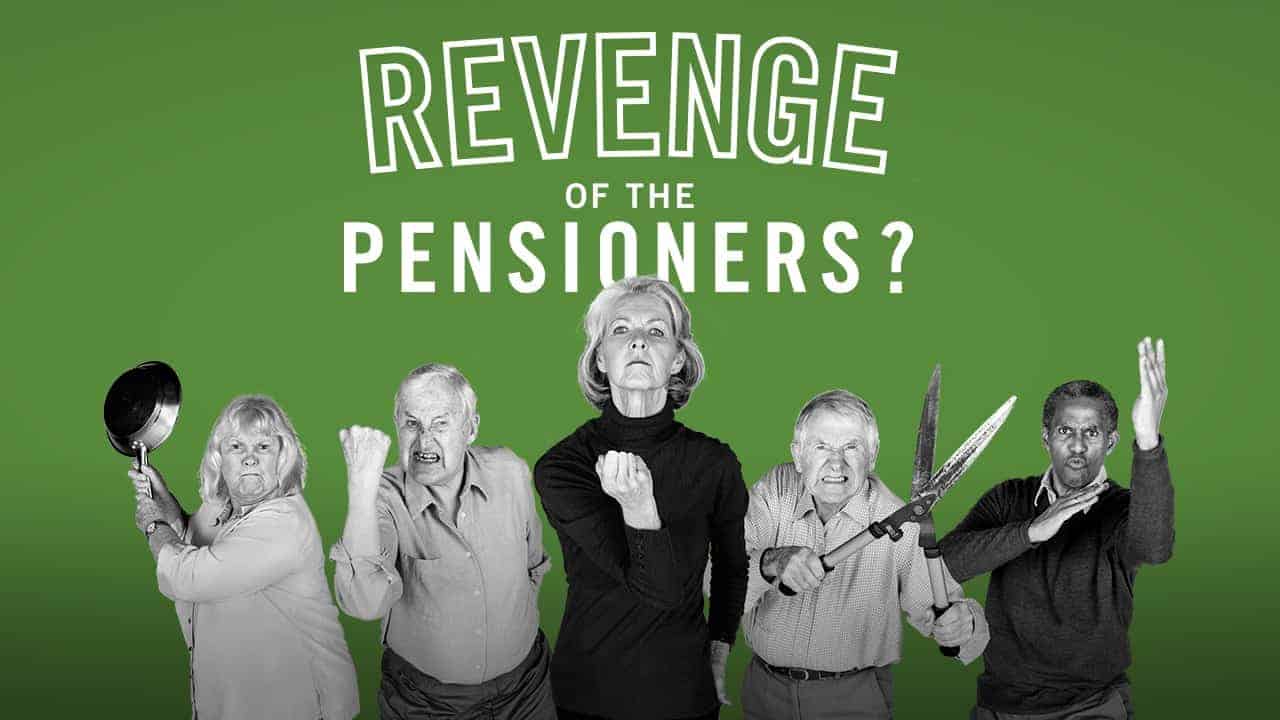 Complicated
George Osborne's pension reforms have created uncertainty for both advisers and their clients, with many confused about what to do with their pension funds. One thing's for sure though. Financial advisers are required by law to do everything they can to ensure their clients are financially secure and can cover their essential costs in retirement. Partnership wanted to make sure that advisers were aware that the only way to guarantee their clients a retirement income is through an annuity. But if they failed in their duty, they could be accused of mis-selling by the Ombudsman, receive a fine and lose their reputation. It was a pretty off-putting message for an ad campaign. But a very important message, nonetheless.
Simple
The award-winning 'Revenge of the Pensioners' campaign is based on a simple, powerful idea: damage to an adviser's reputation would be the least of their worries if they failed to secure the income their clients needed in retirement – they would have a gang of grey-haired vigilantes knocking on their door. This ground-breaking directness (threatening advisers with physical harm) worked because of the campaign's tongue-in-cheek humour and because the ads offered a simple way to guarantee retirement income – by recommending an annuity. The idea played out across press, digital, and website, with the centrepiece being four shareable videos, showing candid camera style CCTV footage of comic acts of revenge. We also produced a disguise kit DM for advisers who had failed to get their clients an annuity and wanted to make a quick escape. Revenge is definitely served old.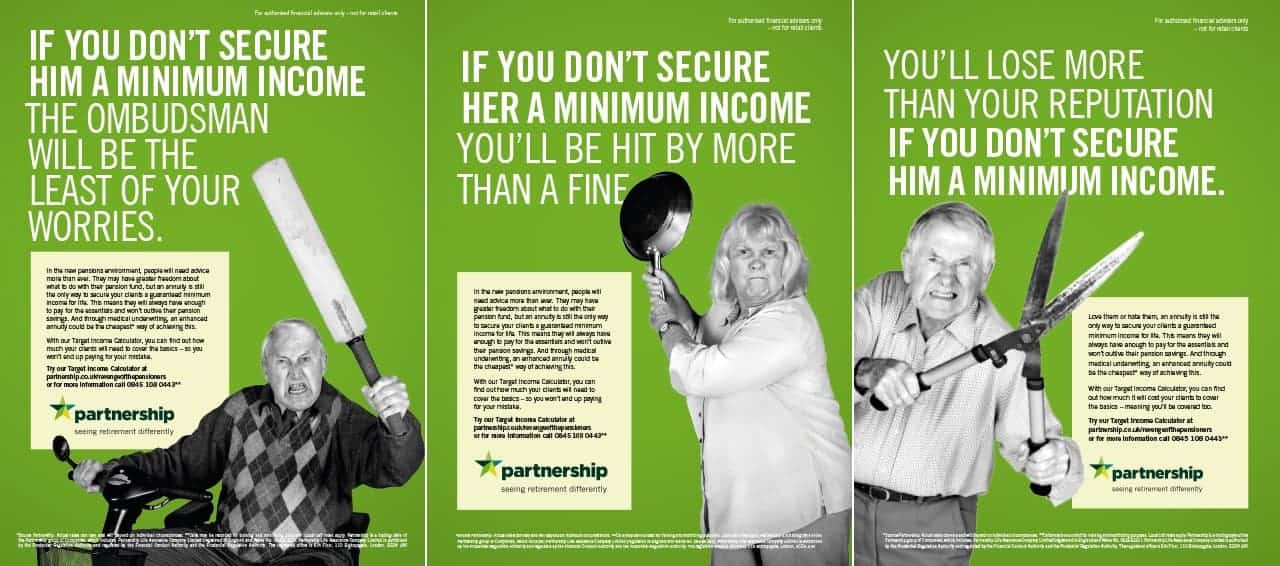 Result
'Revenge of the Pensioners' won best B2B campaign at the Investment Week Investment Marketing and Innovation Awards 2016. The campaign showed that Partnership's annuities still had an important role to play in retirement planning, and that Partnership continued to be on the side of advisers. Even if that meant surprising them with a briefcase full of bees!