Effective campaigns reaching the heart of the USA - from the heart of Shoreditch.
Complicated
Hennion & Walsh is a fast-growing US investment firm based in New Jersey. Founder Bill Walsh started out specialising in municipal bonds, offering a more reliable way of saving for retirement through investing in American infrastructure – highways, bridges and dams. Now, the firm has extended its range to include tailored investment solutions – reaching direct to retirement savers living in the heart of the USA.
Simple
Over several years AML has delivered a series of effective response-optimised lead generation campaigns across America. We talk at scale to real Americans in an authentic, familiar voice. We've taken full-page ads in The Wall Street Journal to the LA Times, run direct response TV and radio and tested a host of locally-targeted media. Which makes it all the more surprising that the campaigns are created in Shoreditch, London.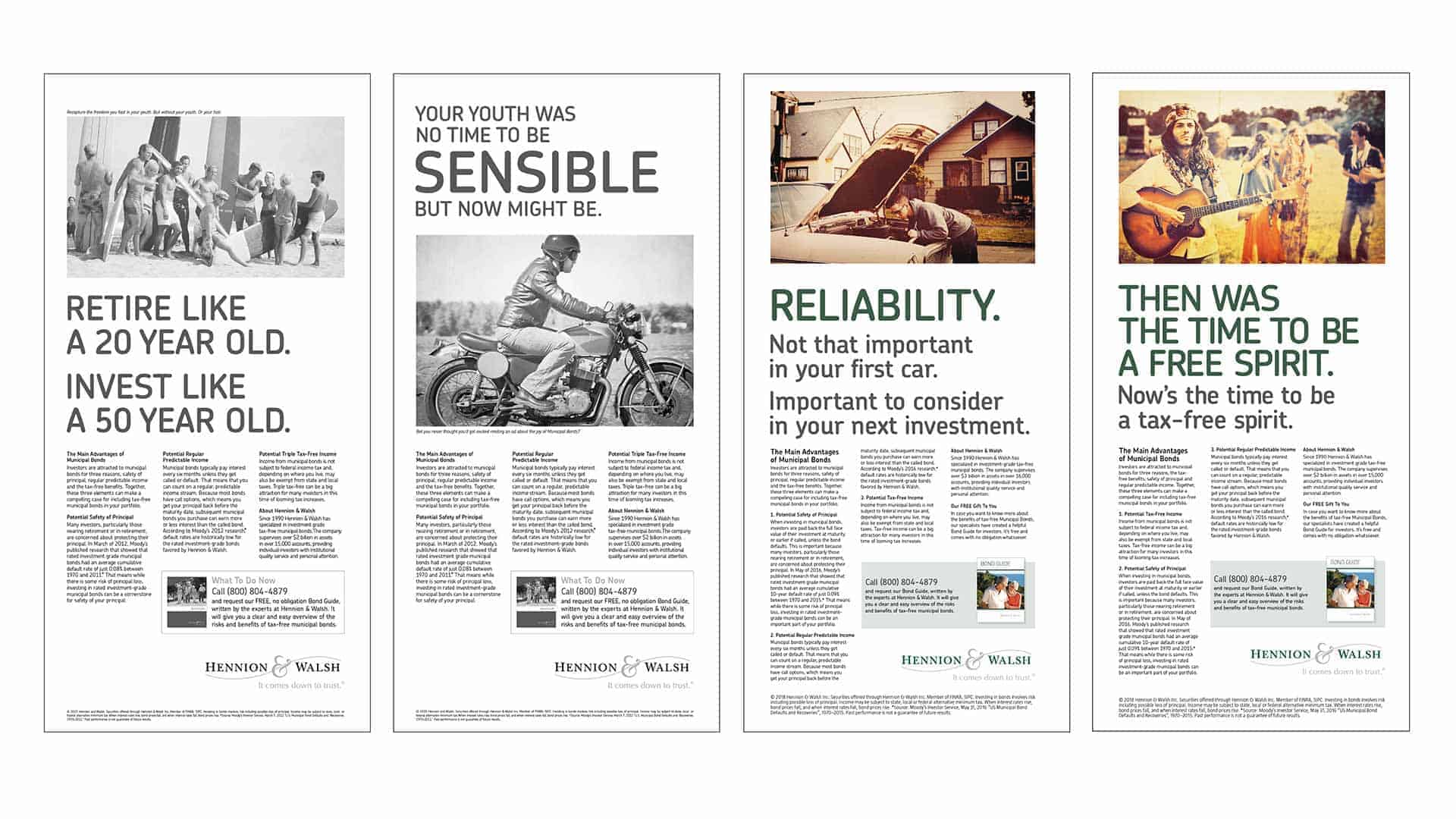 Results
Using our social media proposals, Hennion & Walsh have recorded a substantial leap in engagement rates. Some posts have gone from fifty impressions to two thousand. Steffen Pelz, Senior Vice President of Marketing, said of AML, "The agency has become true specialist consultants to us. Their understanding of our business has really helped us move our digital communications practices and channels forward."