Championing a historic moment for sporting equality.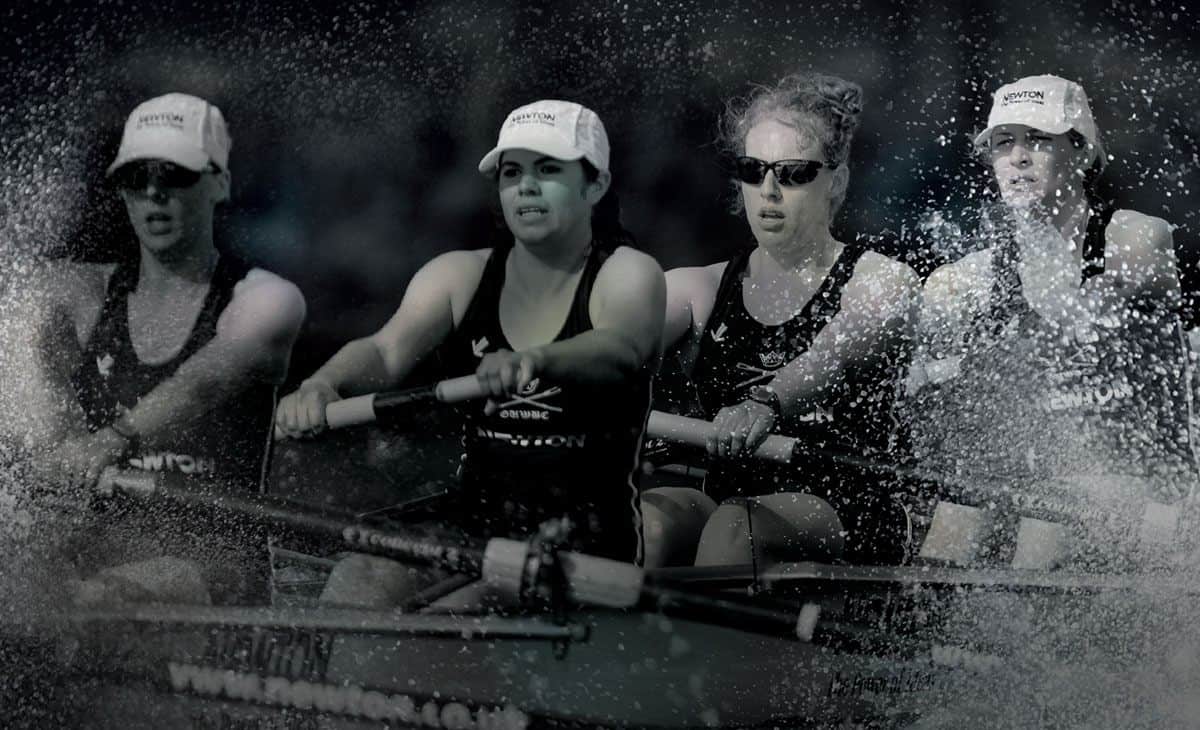 Complicated
The Boat Race between Oxford (dark Blue) and Cambridge (light Blue) Universities is one of the oldest sporting events in the world, first competed in 1829. A gruelling four and a quarter mile rowing race between elite athletes (known as Blues), it's already watched by thousands on the banks of the River Thames and by millions more on TV. But the first challenge for AML was building deeper engagement among new audiences, then making clear the relevance of the event for a new sponsor, BNY Mellon and Newton. And three years on, the sponsors were determined to change history – by bringing the Women's Boat Race to the same Tideway course as the Men's for the first time.
Simple
We launched the Boat Race sponsorship with a simple insight; sport's better when you pick a side. So we asked 'Which Blue Are You?' in the build-up to the Race through social, digital, posters, press and event merchandising – with a leading-edge content website at the centre. We even gave people the chance to row the Race themselves turning their smartphones into an oar with a world-first app. In year two we built on this success with a new website called Brilliant, which linked excellence in sport to excellence in business. Then we ran a new ad campaign based on Brilliant to announce the historic move of the Women's Race to the Tideway.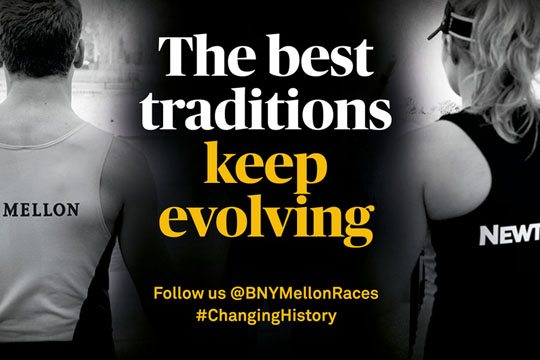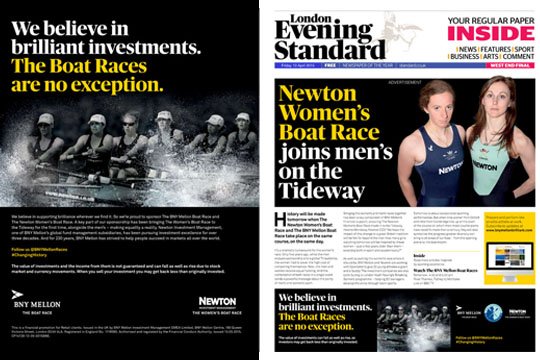 Share of TV audience on the day