Marketing awards in a brewery (The Brewery in Moorgate, London to be exact) on a Friday lunchtime could have been a recipe for much mischief.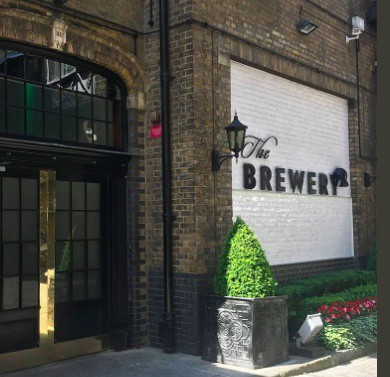 But the IMAIA Awards 2018 was a relaxed affair. The host and comedian, Cally Beaton, was brilliant. Her percentages skit, in which women basically have to do a higher percentage of everything but get paid an inferior percentage of men's salaries, was rib-tickling and hackle-raising. She also struck the right balance between taking the piss out of marketing and taking the awards-giving seriously.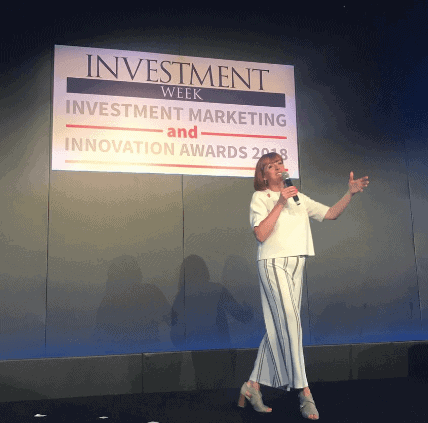 Earlier in the week, the event organisers had sent everyone a Lego figure. A bottle of champagne was on offer to the table who took the most creative photo. Our 'melting man' photo made it up onto the stage screen.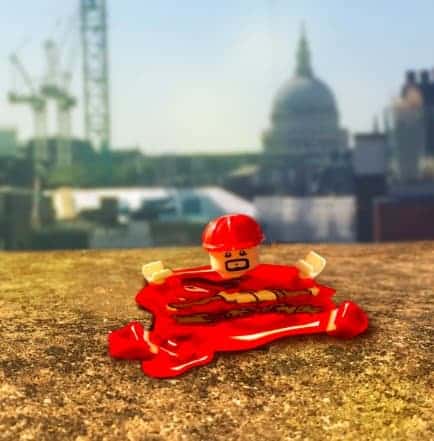 And we can only imagine this photo, with agency puppy Jellybean, didn't win because the judges were too lovestruck to remember to vote for us!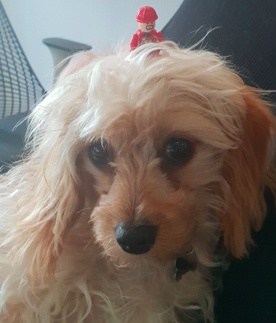 And so to the awards. These were mercifully short (boy, do some go on!); which makes it even more impressive that two of our top clients bagged campaign wins. First up was AXA Investment Managers for the Robotech Fund campaign we created with them. The category; best Campaign Innovation. The fund is definitely cutting-edge, investing in robotics, including automated warehouses and driverless cars.
A clever investment needs an innovative campaign. Our 'Join the Robotech revolution' ads showcase the latest robots from industrial 'co-bots' to robotic surgeons. The campaign has been running across digital and print, emails and events (where a robotic waiter has been handing out smoothies to attendees!).
The second award went to another of our global brands, Robeco. They won Best Content Marketing Campaign. The award comes hot on the heels of Robeco Australia and AML winning Advertising Campaign of the Year – Print trade, in the Financial Standard MAX awards.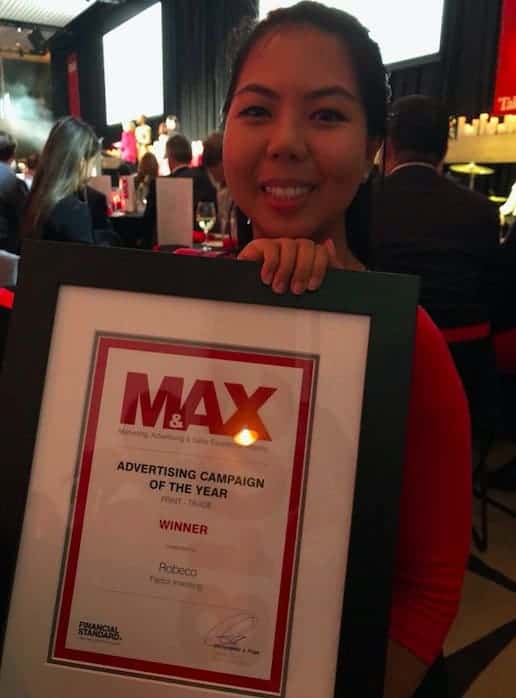 This time the award was for Robeco's 5-Year Expected Returns using the distinctive 'wireframe plus photography' style we developed for the brand. It's an amazing content piece, with Robeco telling investors what's likely to happen to the markets for the next five years!
So two great clients, two awards, one really fun bash and zero missing the last train home. Result!