With a career spanning across telecom and automotive marketing, Ellie has brought new ideas and creativity to every role she's worked in. She was part of the team behind the Honda live ad, the Bolt 9.58 sec ad, for Virgin, and now she's set on building a new identity for Formula 1. What's not to like?
An inspiring speaker, Ellie covered a range of themes from F1's commitment to protecting the environment through cutting edge technology, to the importance of taking risks. As mentioned in a recent Contagious Live event we attended, good ideas will scare you but one of the worst positions a brand can be in is 'neutrality'- yes people could hate your work, but long as you're making a mark then that's a great place to be in.
Ellie is certainly not a stranger to controversy; her first move after joining Formula 1 in 2017 was to get rid of the infamous grid girls, a decision which sparked outrage amongst many of the sport's purist fans. This was just one of many moves which have started challenging the perceptions of a sport traditionally associated with elitism and machismo, an image which Ellie is set on breaking.
It was incredible to hear how far the sport has come following the sale to Liberty Media in 2016. Ellie and her new team are determined to make Formula 1 more relatable and more accessible to its fans; whether that's through big steps such as their Netflix series or much smaller steps such as just getting the drivers to take off their helmets after a race to make that emotional connection with their audience.
A lot can be learnt from Formula 1; a traditional brand adapting to social media, to cultural changes and learning to take risks. It's still early days, but the new strategy is already on its way to making the sport far more than just "driving cars around in a circle."
A huge thank you to Ellie for coming to share her story with us, you can catch her speaking at Cannes this year!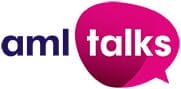 #AMLTalks is a series of conversations around current and thought-provoking topics, bringing together like-minded people and generating relevant and useful insights.