The recent campaign by AML for the Financial Conduct Authority encourages individuals working in financial services to report potential wrongdoing to the FCA and reminds them of the confidentiality processes in place.
The number of whistle-blower reports made to the FCA rose 15% from 161 to 185 last year, says law firm RPC.
However, the FCA had seen a 61% increase in the number of complaints about whistleblowing procedures at finance firms in the 2019/20 financial year. Mark Steward, Executive Director at FCA has said they will be examining whether firms have provided the right level of protection to whistle-blowers.
Whistleblowing procedures in the recent years have faced scrutiny and unprocessed complains.
Jonathan Cary, RPC Partner, comments on the FCA's previously slow response to act against scandals has meant we can expect the FCA to take future whistleblowing reports far more seriously.
When the pandemic forced thousands of professionals to swap their offices for home working, it also raised concerns that bad behaviour would rise amongst virtual workplaces. Steward had commented "in those sorts of matters, it is not unreasonable for those whistle-blowers to feel as though they should come directly to us, rather than through the firm".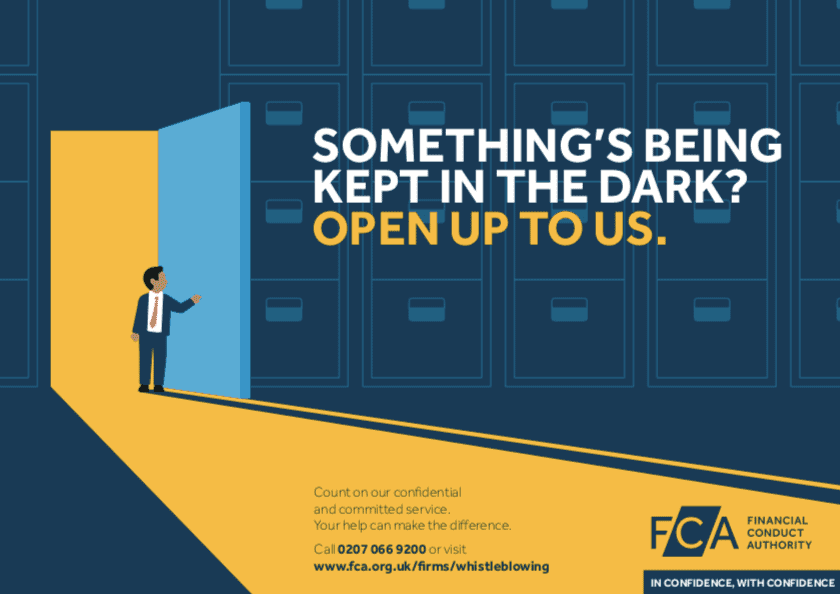 At AML we have created this new campaign aimed at whistle-blowers to report any activities that are causing consumer harm directly to the FCA. The AML team have designed bold posters and an infographic booklet advertised on the FCA channels. The campaigns works to raise awareness regarding the FCA's commitment towards promptly, personally and properly dealing with whistleblowing cases.
Check out the posters below.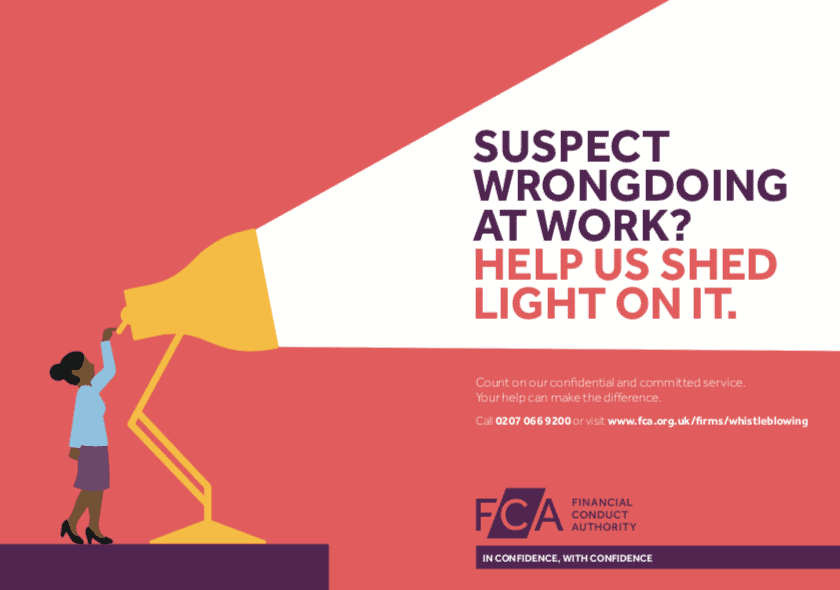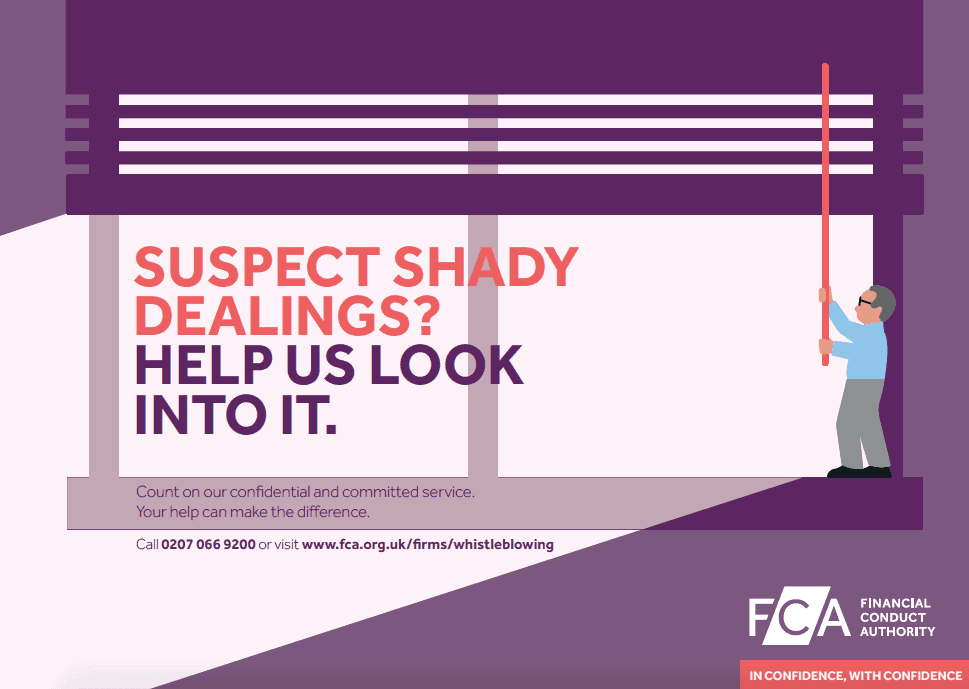 For more information visit FCA website.