Working predominantly on the Vanguard account and on a new (and undisclosed) project for a major financial institution, Sophie will report to Merope Beddard, Client Services Director and Annabelle Meddows-Taylor, Account Director.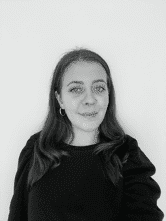 Commenting on joining AML Sophie says: "AML has such a great reputation and I feel really fortunate to be part of a hugely talented team working on some top brands and on projects that I am passionate about."
AML, who moved into new offices in Shoreditch's Tea Building one week before the first national lockdown in March, have continued to operate at full capacity winning a number of new clients including the private bank Weatherbys and NOW Pensions and launching national campaigns for, amongst others, Bibby, Robeco and The Big Exchange.
On the decision to appoint Sophie, Merope Beddard says: "Sophie comes armed with some big brand experience and a proven track record in engaging audiences across the conversion funnel – and we are delighted to welcome her to the AML family."
Sophie joins from the marketing agency Campaign Works, where she worked across a broad portfolio of clients in the financial and hospitality sectors including the Hilton EMEA account.