The print and digital campaign features four executions with bold headlines that confront the big issues around sustainability including globalisation, deforestation, plastic pollution and the internet as a surprising source of carbon emissions. Headlines like Profit Will Save The Planet­ and The Climate has A New Enemy: The Internet are designed to challenge preconceptions, spark conversation and disrupt conventional thinking – which is what Robeco have been doing successfully since 1929.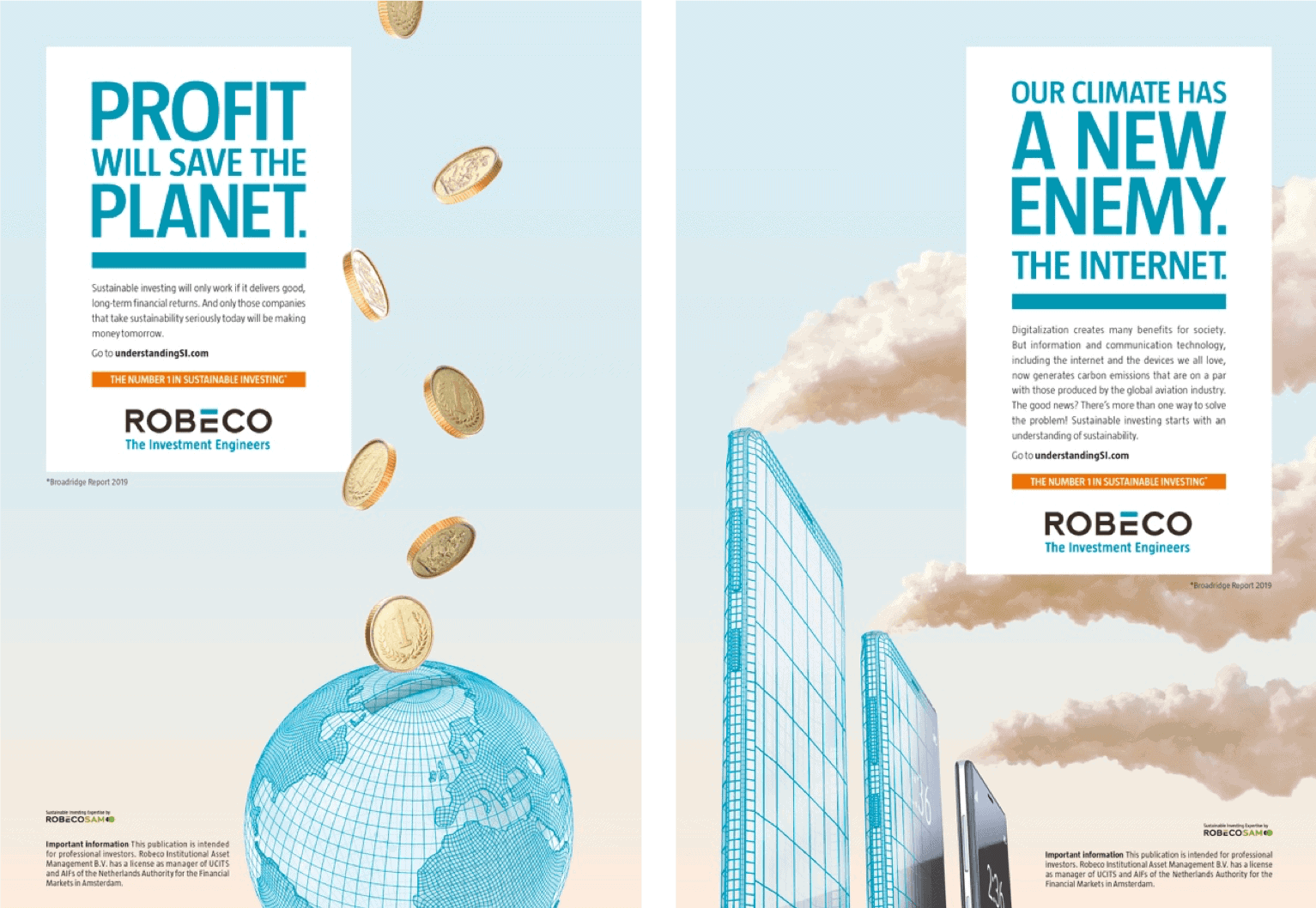 "As leaders in SI we have a responsibility to lead the debate and share our insights around sustainability." Explains Lamber Korsten, Head of Global Branding, Robeco "And whilst this campaign is bold and emotive and perhaps controversial – it is also, and most importantly, based in fact.  This is a campaign that showcases our thinking and does not pull any punches in tackling, head-on, important global sustainability issues."
Robeco is an international asset manager with a strong belief in and a commitment to sustainability investing, quantitative techniques and constant innovation. Now ranked 5th in the FB50* (the industry's index of the best asset manager brands) a five-year creative and strategic partnership with AML Group has delivered exceptional results when all industry eyes have been on the SI specialist to see if they can sustain their success.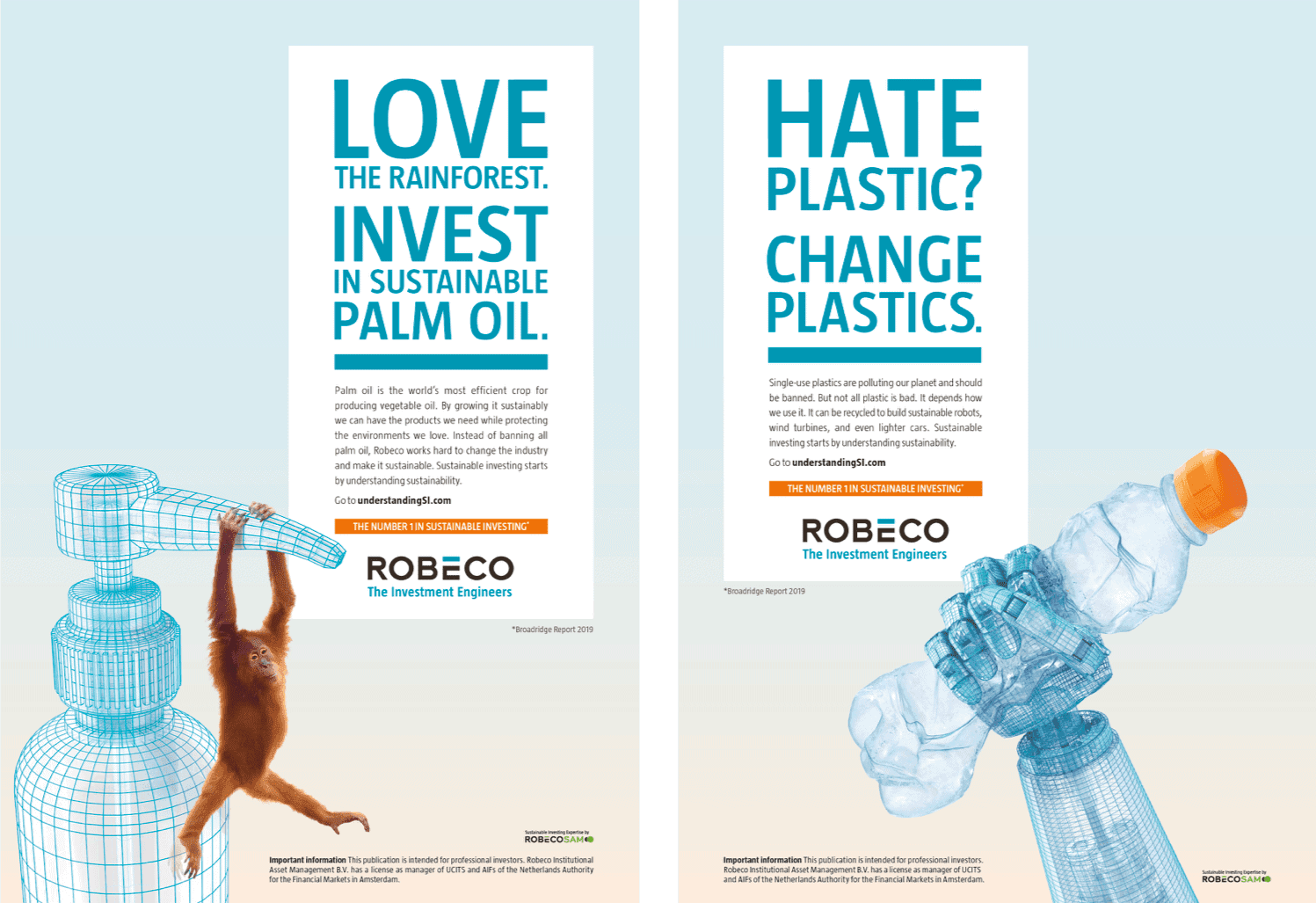 "To continue the impressive growth we've already achieved it's vital that the Robeco story continues to evolve." Says Ian Henderson, CEO, AML Group "And we are confident that this campaign does just that. It confronts big issues and asks difficult questions – provocation with a purpose. Sustainability investing is a complex business, our ethos is to unravel the complicated to deliver simple ideas for a complicated world"
The campaign will run digitally and in print across a number of territories including: UK, France, Hong Kong, Singapore, Belgium, Australia and US offshore. Media is handled by Ptarmigan Media.
As seen in Marcomm News, Fintech Finance and Mediashotz.
* Fund Brand 50 (FB50) is a research study by Broadbridge Financial Solution. It reveals European fund selectors' best asset management brands and names the latest movers and shakers. An independent study, now in its eighth year, it measures asset managers' relative brand attractiveness based on fund selector perceptions across ten brand drivers. The research also examines fund selectors' best brands in each of Europe's ten largest retail markets.