The new campaign brings to life Vanguard's commitment to delivering value to millions of investors and opening up the benefits of investing to people of all ages and backgrounds. The campaign, broadcasted across different platforms, further brings life to the iconic 'V for Value' v-sign; that is now synonymous with Vanguard.
Commenting on the campaign, Hugo Bone, ECD, AML Group says: "We wanted to create a joyful campaign with memorable moments that makes people want to be a part of the gang that's switched to Vanguard – an investment firm that genuinely cares about its clients, giving them great value in every possible way."
Laura Curtis, Head of Marketing, Europe, Vanguard also comments: "AML have managed to capture and communicate the essence of our business, that first and foremost we aim to deliver value to investors. Millions of investors around the world value getting Vanguard value. Partnering with AML, we are hopeful more people will learn about Vanguard and our mission – taking a stand for all investors, treating them fairly, and giving them the best chance of investment success."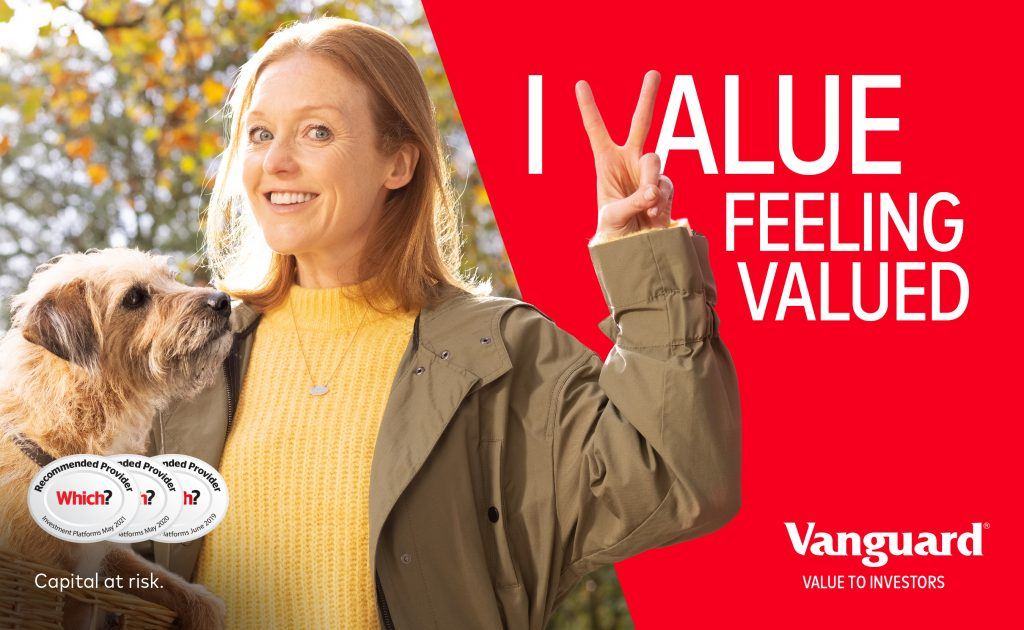 Vanguard is one of the world's largest investment management companies, managing $8.2 trillion in global assets. Headquartered in Valley Forge, Pennsylvania, Vanguard offers 418 funds to its more than 30 million investors worldwide.
For more information, visit the link below:
https://www.vanguardinvestor.co.uk